Sea-lavenders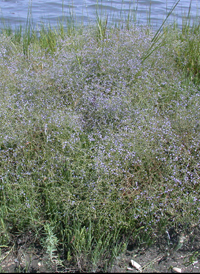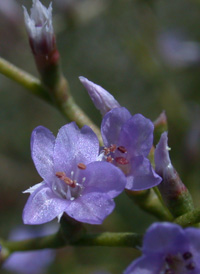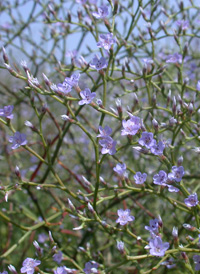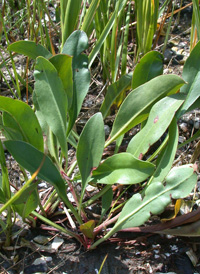 What are they?
Sea-lavenders are members of the Leadwort family (Plumbaginaceae), a worldwide group of plants but a family which is poorly represented in New Jersey with just a single species.
Where are they found?
Sea-lavenders are found in saltmarsh habitats and can be found in such areas throughout Cape May County.
Identification
This can be a difficult group to identify in some areas, with many, very similar and closely-related species. However, in Cape May there is just a single species, making life a lot easier!
Carolina Sea-lavender Limonium carolinianum
A widespread species of saltmarshes, where it puts on a wonderful show of color when in flower in late summer. Flowers mostly late July to September.
Habit

Close-up of flower

Small flowers in long,
spindly heads

Tough, leathery leaves