Bur-reeds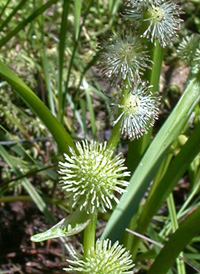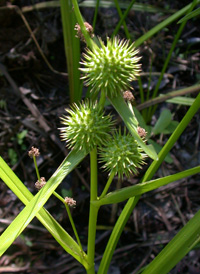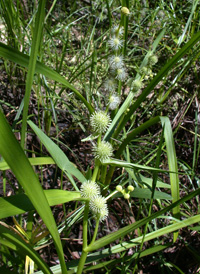 What are they?
The bur-reeds are waterside plants that are distinguished by their prickly fruits.
Where are they found?
The bur-reeds are common plants of permanent wetlands, often growing along the margins of rivers and creeks.
Identification
The two species recorded in Cape May County can be identified by differences in the flowering spike.
American Branched Bur-reed Sparganium androcladum
Occasional in swamps and bogs that are permanently wet. Told from American Bur-reed by the branched flower head. Flowers June to July.
Habit

Female flowers below,
male flowers above

Spiked fruting heads